ACCOUNTANT-CPA GIFT - CUSTOM CARICATURE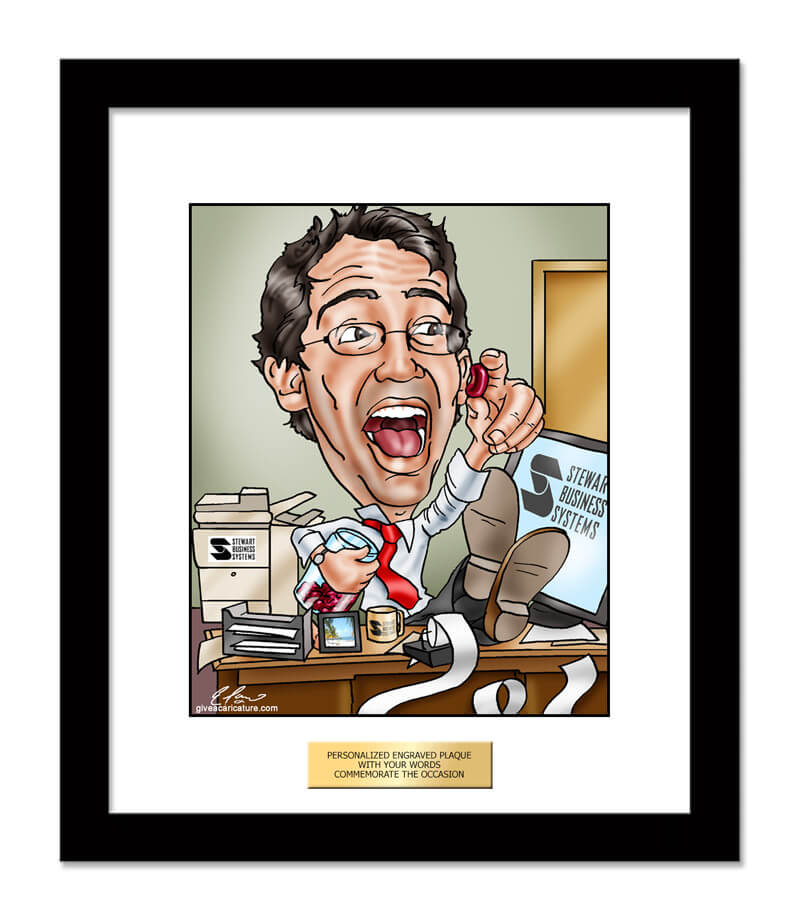 Looking for the best gift idea for an accountant or CPA? Commission our talented caricature artists to hand-draw a fully custom caricature of the accountant or whole office from your photos and your ideas in just days. Caricatures let you capture your bean counter:
Likeness
Occupation
Interests
Even quirky habits
True art that captures the essence of the accountant or CPA in a way that will make everyone smile! (more...)
Our signable mats and engraved plaques help commemorate the occasion and add to the personalized nature of this unique gift idea. So, whether it's a passing the CPA exam, a graduating accountant, or a birthday, this accountant caricature is sure to be a hit!


See accountant caricature examples...
TitleThis field is not used.
From scratch - no templates

Satisfaction guaranteed

U.S. artists & support

Signable mats & plaques
Accountant Caricature Reviews